Schools around the world have closed their doors during the COVID-19 crisis, students from kindergarten through college are being asked to learn online. It's a change for everyone, but having the right technology in place can help with the transition.
Your student may have been using the Microsoft Office suite of software at school. If you don't have Microsoft Word, Excel, and PowerPoint at home, check if your school is providing licenses or free software.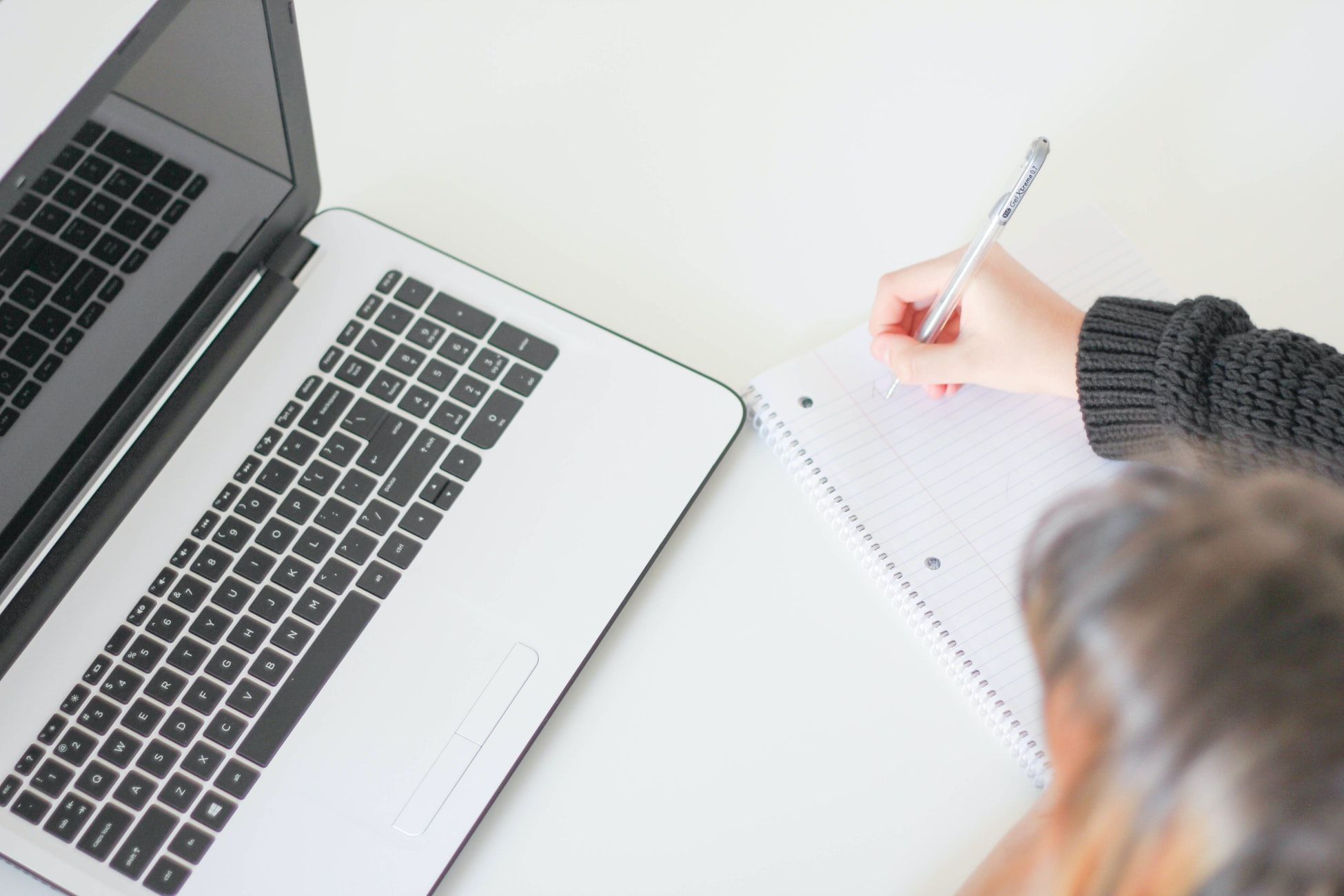 If not, buying a subscription to the online Microsoft 365 package allows you to pay monthly or yearly, and it's much more affordable than in the past. One month is about the cost of two cups of coffee from your favorite coffee shop.
Otherwise, your student may be able to get work done using Google's suite of tools. Teachers may accept links to Google Docs, Sheets, or Slides. These free options are also useful when your student needs to work on a group project. People can collaborate online in real-time using the G-Suite software.
Teleconferencing with Teachers and Peers
Your student is likely to need to download teleconferencing software such as Zoom or Skype. Beware! Cybercriminals take advantage of every opportunity. Noticing the increased demand for these services, they've set up bogus sites. Make sure that you are downloading from the legitimate sources: www.skype.com or www.zoom.us.
While we're talking about teleconferencing, you might pass on these best practices:
Use headphones to limit audio distractions.
Join calls from a low-traffic setting with simple backgrounds.
Ask others at home to avoid downloading, streaming, or backing up while the student is live online.
Connect to the router with a network cable, or at least be as close to the wireless router as possible during the call.
Considering Cybersecurity
In addition to setting up fake teleconferencing sites, cybercriminals have other ways to exploit the situation.
Remind any students learning from home that they need to keep their username and password private. This is a lesson that never gets old.
Are you still using Windows 7 on a home computer? This popular operating system (OS) reached the end of its life in January 2020. Yes, it may still work, but it is no longer receiving security updates from Microsoft, and the bad guys know Windows 7 is vulnerable. Continuing to use this OS puts you at risk. Without new upgrades, you're no longer protected from vulnerabilities or exploits.
You probably already know to avoid using public wireless networks. Although your students can't go to a coffee shop or public library right now to get online, reminding students to secure their online activity is critical.
This is a good time to review your Wi-Fi setup. Too many homeowners don't change the default username and password on their routers. Big mistake. You should also:
hide your Wi-Fi network from public view;
set your network up to encrypt transmissions;
update router software regularly.
A Focus on Learning
There's one more thing parents and guardians might consider. At school, the computers prevent students from going to certain sites or downloading files, but you may not have the same blocking and filtering set up on your home devices. This can be addressed in settings.
If you have to share a computer, set up a student-specific user profile to:
prevent your student from getting distracted during learning;
limit exposure to malware and cyberthreats;
avoid them accessing any of your work files.
You may feel isolated during the coronavirus quarantine, but you're not alone.
---
Our tech experts can help you set up and secure your technology for work or school from home. Contact us today!