Now that the Department of Health (DOH) and the National Task Force Against COVID-19 (NTF) have allowed private sector companies to procure COVID-19 vaccines, small and medium enterprises are ready to roll out their respective vaccination programs for their employees. However, SMEs should consider various factors to make sure that they can effectively implement their respective vaccination program for their employees.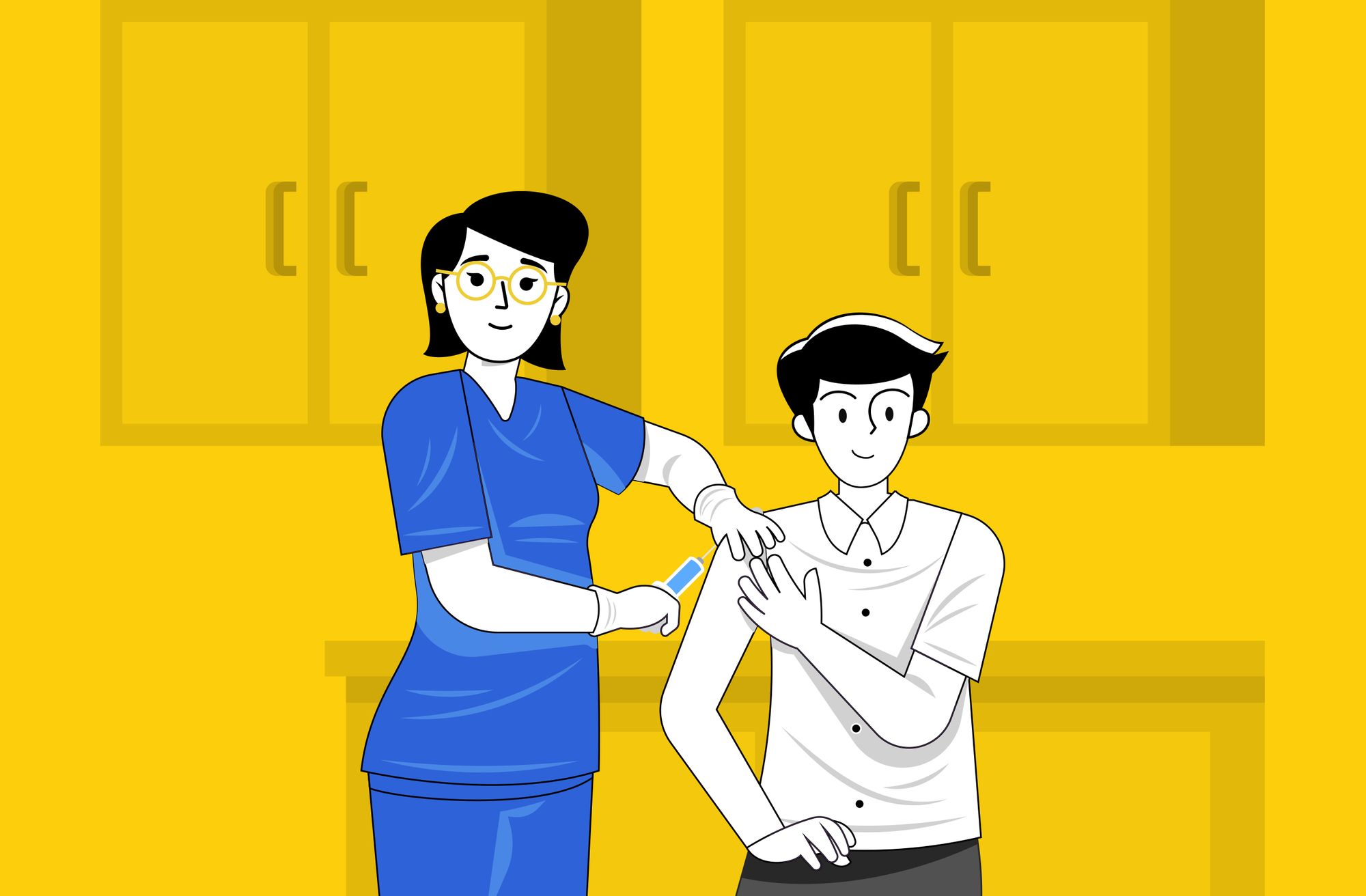 Government Guidelines
The Department of Labor and Employment (DOLE) has recently released its Labor Advisory No. 3 Series of 2021 to guide companies in inoculating its employees against COVID-19.
According to DOLE, companies should create vaccination implementing guidelines that are aligned with existing rules and by-laws of DOH and IATF. This ensures that proper execution, data collection and health protocols are kept in check throughout the process. As such, companies should now consider automating data collection and digital safekeeping as part of their corporate vaccination program guidelines to make employee record update and documentation more organized and secured.
This national corporate guideline is particularly important since it promotes companies to initiate their vaccination program, allowing more individuals from the private sector to be inoculated as soon as possible. At the same time, it has stipulated that for every one employee a company vaccinates, the employer should donate one vaccine to the government. This supports the national cause to vaccinate as many Filipinos as fast as possible.
As for any related expenses, the guidelines protect employees from unnecessary salary deduction from vaccination fees. Companies may opt not to charge employees for their respective vaccine. Considering the overall program expenses and employee salary computation, using an automated payroll system ensures clarity and transparency in presenting salaries for all concerned employees.
Implementation
One of the major considerations of companies with the implementation of their vaccination program is the size of their workforce. This would determine the need for either an on-site (for bigger companies) or off-site (SMEs) vaccination program.
For companies that are looking to have a workplace vaccination, they need to determine if they have the capacity to engage with an exclusive trained vaccination provider. Also, the implementation process should make sure that IATF working guidelines should be observed (i.e. social distancing, strict face mask and face shield use, and regular temperature checking) from start to finish.
On the other hand, SMEs could opt for an off-site set-up when they have employees who have highly shifting schedules or are required to regularly move to various job sites. Thus, employers need to properly monitor such variability with an automated timekeeping and scheduling system for a more organized execution of their health program.
On top of this, it is also important to consider if the majority of employees prefer to be vaccinated in community clinics rather than employer-established mobile clinics.
Overall, with the Guidelines on the Administration of COVID-19 Vaccines in the Workplaces in place, the labor advisory allows covered companies to purchase COVID-19 vaccines and other related supplies to every employee no matter what their working environment may be. Employers can also ask for support from appropriate government agencies in any service they may need in proceeding with their respective inoculation program.
Employee Documentation
With the unprecedented working situation companies are in, vaccination documentation on official employee records must be done properly. In this case, having an automated recording system is an effective way to track employee status for this health program. Consider an online HR system for the business as a complementary tool for this effort.
Make sure that if you are choosing an HR Information System for the company, it should be customizable and integrable for special information, such as company-wide individual employee data from your vaccination program (i.e. vaccination status, vaccine details). It should be able to handle any system requirements when it comes to adding relevant information on individual records.
Procurement and Financing
One of the major requirements for purchasing the much-needed vaccine for the program is procurement agreement with the suppliers. As part of the implementing rule set by DOH and NTF, companies should enter into tripartite agreements with the Philippine National Government together with the vaccine manufacturers.
Various organizations have started purchasing vaccines by the bulk. The Federation of Filipino-Chinese Chambers of Commerce & Industry have ordered 500,000 vials of Sinovac. Other companies from the private sector have signed deals with AstraZeneca and Moderna for vaccines in their respective inoculation programs. All of these transactions have the government standing in as a middle man.
Doing so allows for a more organized monitoring of vaccines coming in the Philippines, the number of Filipinos considered for vaccination and scientific data for experts to use in reviewing the situation in the country. In this rare situation, public and private organizations should work hand in hand in dealing with the pandemic that the country needs to fight as soon as possible.
To fully support businesses on this critical program, vaccine czar Carlito Galvez declared that the vaccines "will be tax-free at (and) Custom-free." With this aid in place, companies are able to procure the vaccines with little worry on how the program cost would affect their overall expenditure. As such, employees need not worry about the cost reflected on their payroll.
---
Despite the challenges of the pandemic, businesses should always find ways to integrate automated systems for their operations. Now that companies are rolling out vaccination programs for their employees, a human resource information system has become an important digital tool more than ever.
To know more about the best customizable and integrable HRIS system for your business, click here.